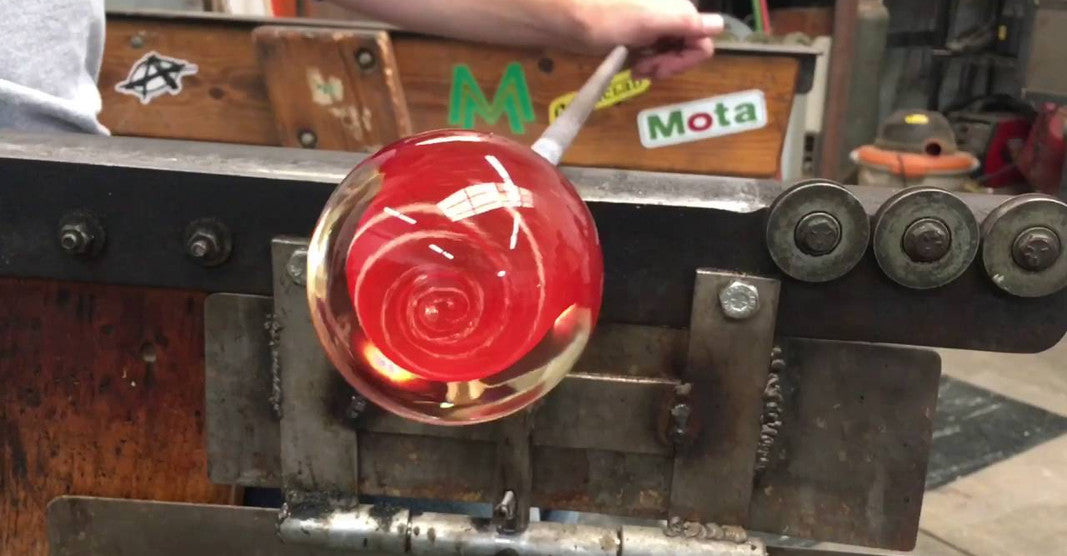 Once the ashes arrive at the Memory Glass studio, they are stored in order of arrival using a strict numbering and barcode system to ensure the safety of your loved one's remains.
The creation of your Memory Glass piece(s) takes about 6-8 weeks to complete from the time the ashes arrive at our studio. This includes return shipping to you, but not shipping to us.
On a daily basis, orders are made in small groups to efficiently make use of electricity. But each order is created seperate from other orders to make sure no ashes are mixed.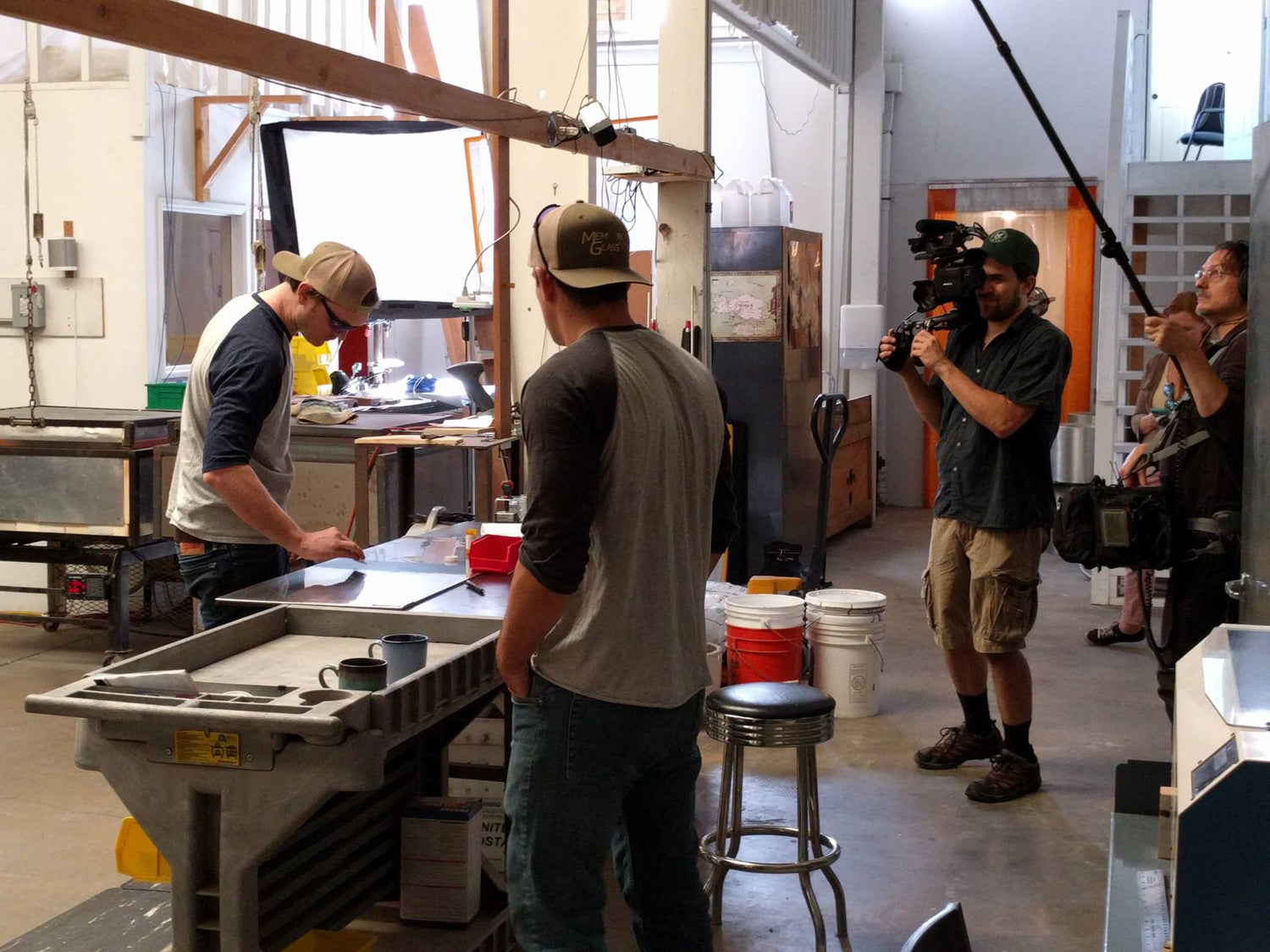 The ashes are placed on a thick metal table in a specific pattern, depending on the design that is selected. A steel rod (punty) is inserted into bowl of molten glass which sticks to the tip of the punty.
The small ball of molten glass is rolled into the ashes & colored glass which stick to the ball of glass. The design is created at this point. Once we are satisfied with the design, it is dipped again in the bowl of glass to encase the ashes in solid glass.
The piece is given its final shape, and then placed in an kiln oven to control the temperature and slowly cool the pieces off.
To keep track of orders throughout the day, the oven used to store the pieces contains a numbered grid.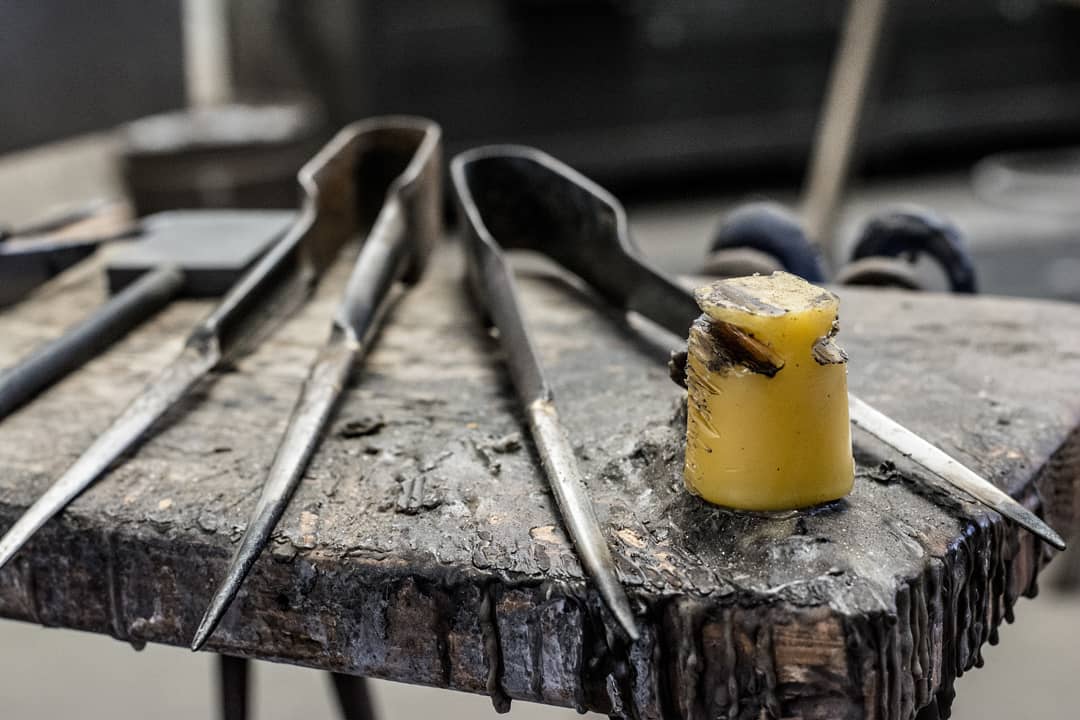 When a piece is put in the oven, the location is recorded on the invoice. The next day, when the order is removed it is returned to it's secure location with the vial of ashes.
Orbs and hearts take two days to completely cool to room temperature. At this point, the bottom of the piece must be grinded and polished to create a flat surface for the piece to stand on.
Then, the order number & a small "MG" are etched by a laser onto the bottom of the piece for future reference. Custom etchings can be done, but space is limited to Initials, Dates, or "short names".
Orders are packaged extremely securely, and sent via USPS Express Mail and typically arrive within 1-2 days of shipping.